Hello, all.
All the software developers are invited to the "dotnet core day" seminar which is the open source and cross-platform software development framework. It will take 1 day in Istanbul and 8 different sessions.
I will talk about "Logging, Caching and Localization in ASP.NET Core".
PS: in Turkish.
https://www.eventbrite.com/e/dotnet-core-day-tickets-38896075208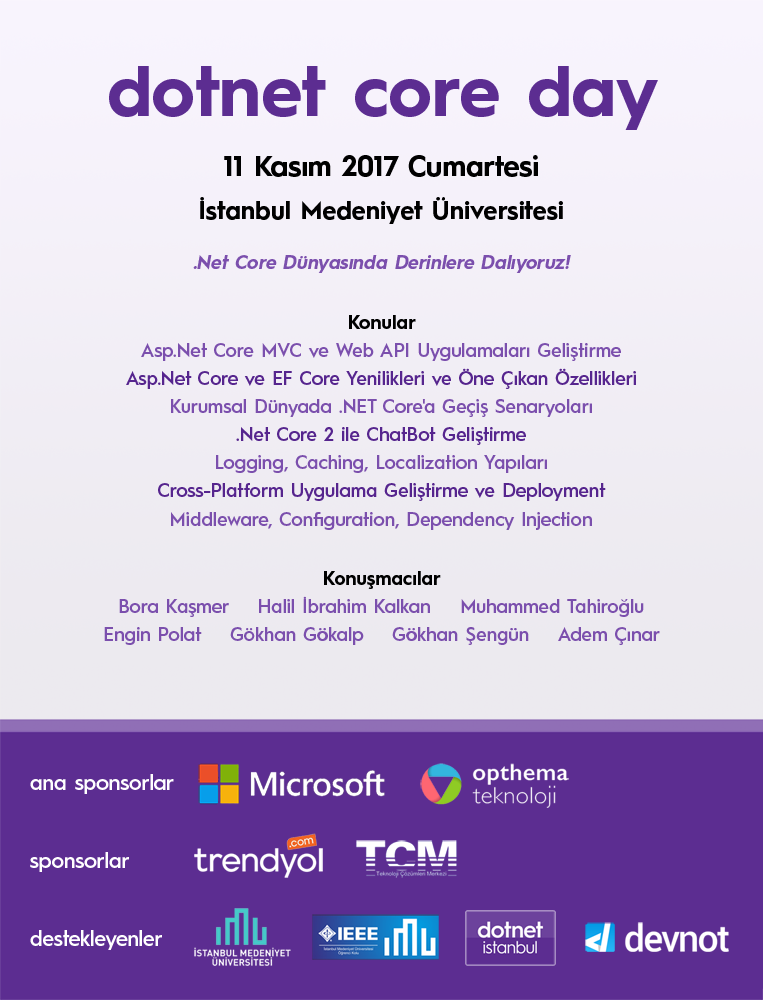 Some photos:
Bu makale toplam (1185) kez okunmuştur.